g24.at
musik - Zanshin - Gordian Nod EP - disko404 records
---
disko404 - 04.12.2015, 15:44 Uhr
Titel: Zanshin - Gordian Nod EP - disko404 records
---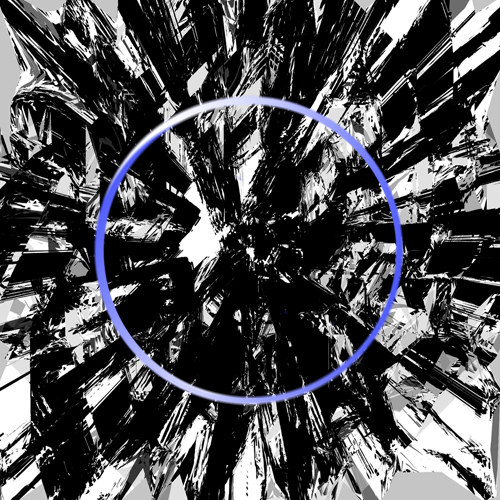 "It's an unpredictably diverse but coherent session, arriving with the rumbling subs, crack'd drums and sustained, discordant drones of Gordian Nod, before inverting that pressure with the spacious, clipped breaks and evaporating synths of Feature Bug leading to a lushly 4Hero-esque chords, whereas Feathered Bug is a minimalist exercise in recursive, metallic dub recalling Dynamo's (T++) Außen Vor album, and A Room Full of Missing People brings us full circle to the richly layered, Fennesz-like drones which informed the opening cut."
 (Boomkat)
The first 'digital only' release on disko404 Records is by Zanshin, also known as our long-time friend and fellow Gregor Ladenhauf, a native of Vienna, who must be regarded a heavy-weight producer in his own right.
His work as Zanshin must be seen rather as an all-encompassing idea than a mere musical alias, under which he put out two EPs – The Humdrum Conundrum and Swings & Roundabouts – rounded off by his debut album, entitled Rain Are In Clouds (all three of them via Affine Records). Gregor, moreover, together with his buddy Daniel Kohlmeigner forms the duo Ogris Debris with which they put out a series of EPs for imprints like Nurvous, Compost Black Label, Affine or our own disko404 imprint. Apart from these foremost musical activities, Gregor is one half of the artist duo depart, for which he, together with Leonhard Lass, creates immersive audio-visual productions for the art space as well as that void we generally address as the Internet.
For his current EP on disko404, entitled Gordian Nod, Zanshin continues his bass-heavy dancefloor deconstructions and bangs out 4 free-form tracks that will entrance dancefloors in 2033 as much as they will now.
Release date
 04. December 2015
Cat - Number
 dsk03
Format
 Digital
Mastered
 by Macc, SC Mastering
Distributed
 by Cargo
Bandcamp
Boomkat
Juno Download
iTunes
---
Alle Zeiten sind GMT + 1 Stunde